How to Clean your Office or Home
Below you will find a few cleaning tips that you can use in your home or office.
How To Remove Stains From Ceramic Floors
Mix water with a little bit of vinegar in a mop bucket. Scrub gently on light surfaces, or scrub hard on really dirty surfaces. Not recommended to use on paints.
How To Remove Scuff Marks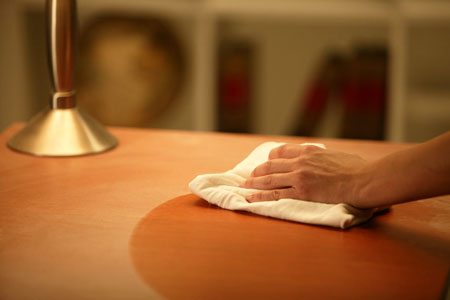 Use 3 tablespoons of TSP (trisodium phosphate) and mix with a gallon of water. Make sure you use protective equipment like rubber gloves when using this product. TSP can be found in your local hardware store. Not recommended for semi-gloss, & gloss paints. Also keep away from wood surfaces.
A fantastic way to remove dust from really tiny areas is to use a dry paint brush.
Removing Candle Wax From Hard Surfaces
A great way to remove candle wax from walls or other hard surfaces is by using iron and facial tissue. Place the tissue over the wax and iron very gently. As the wax starts to go through the tissue, apply a new tissue.
Use ice to harden, and then use a dull knife preferably a butter knife to remove.
How To Remove Magic Marker Ink
You can use hairspray as a tool to remove magic-marker ink from surfaces.
Use an empty margarine bowl and fill with vinegar. Place in the open area of the home to absorb smoke odor. 
Hire good
Toronto office cleaning services
if you no longer want to worry about what needs to be done and when!