Need a Top Mississauga Office Cleaning Service?
Empire Capitol Central Office
Located in the heart of Mississauga, the central office of Empire Capitol is an important part of our business. For over 10 years, Empire Capitol has provided high quality cleaning services to home and business owners across downtown Toronto and the GTA.
Our central office, located between our downtown headquarters and western office in Oakville, allows us to quickly and conveniently cater to all our clients, whether they're in the downtown core or in the furthest reaches of the GTA. Here is some more information about our central office and what to expect from Empire Capitol, the number one choice for professional cleaning services in Mississauga.
At Empire Capitol, we provide residential, commercial, retail and industrial cleaning services to home and business owners across the GTA. Whether you need regular cleaning services for your office or commercial space, or a one-time post-construction or seasonal cleaning, you can rely on the experienced team at Empire Capitol for professional and effective service. All of our staff members are fully licensed, insured and bonded so you're guaranteed the highest cleaning services possible.
Types Of Cleaning Services We Provide
Office Cleaning
General; Cleaning & Janitorial
Stripping & Waxing
Carpet Washing
Interiour Window Cleaning
Post Construction Cleaning
Pre & Post Move Cleaning
Other Properties We Service
We also provide cleaning services for showrooms, car dealers, medical facilities, banquet halls, financial institutions, fitness studious, nightclubs, restaurants, theaters, schools, grocery stores, warehouses, factories, malls, apartment buildings. condominiums, retail stores, public venues. parking lots. convention centers and much more…
Watch Our Video For More Info
Licensed, Insured & Bonded Staff
Exceptional Track Record
Quality Control Inspections
High Quality Equipment & Cleaning Supplies
What can we say. We are thrilled with Empire Capitol's cleaning services. From the minute you took over our properties have never looked and smelled better. It really is completely hands off for us knowing that you're in charge of the maintenance of our properties. Thanks Empire
We appreciate the dedication to excellent service provided by Empire Capitol International. The cleaning staff are very diligent, conscientious workers. We are very happy with the work provided and would gladly recommend their services for any company.

We look forward to continued years of great work.
Whenever we have a cleaning issue that needs to be addressed, Empire Capitol handles it right away. I really like the regular on site quality control inspections, and how they personally ask our staff if they have any issues or concerns that need to be looked after. I would recommend there services to anyone that is looking for a professional cleaning company.
F.A.Qs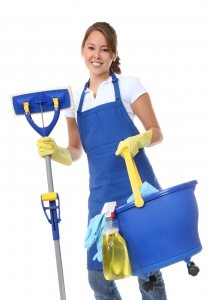 Where is the central office located?
55 Village Centre Place, Suite 200
Mississauga, Ontario, L4Z 1V9
How can I get in contact with Empire Capitol's central office?
You can reach us by phone of by fax:
Phone: 1.800.219.3904
Fax: 1.800.219.3914
Our hours of operation are Monday to Friday, 8:00am to 6:00pm
How much do the cleaning services from Empire Capitol cost?
The price of our services depends on the type of cleaning required. Our pricing is calculated based on the type of property, the type of cleaning services requested, and the frequency of service. For a free quote, complete our online request form and one of our team members will get back to you as soon as possible.
Contact our central office today for more information about all the cleaning services available from the professional, experienced and reliable team at Empire Capitol!
Request a cleaning quote by submitting the form below!